It all began in 1954, by the relentless curiosity and entrepreneurial spirit of young President Alfonso Marciano, who, just 17 years old, approached the universe of shoes with humility, a keen sense of dexterity and great responsibility.
Going back in time, today treasured as jewels, we can see how love for one's work is closely connected to Alfonso's Friulian village of origin, Circhina (in the province of GORIZIA) and, subsequently, the Campanian town of Santa Maria a Vico, not far from Caserta, the heart of the ARBITER industriousness; indeed, during his teenage and school years, Mr. Marciano used to watch with interest the bench of a shoemaker on his way back from school, a decisive encounter which eventually led him to take the first steps towards what was to become a long and rewarding career.
After trying his hand in making some men's shoe models in his small laboratory-workshop, Mr. Marciano travelled to Naples to personally show his creations to some colleagues of his father, who was employed by the Italian Guardia di Finanza; skill and abilities eventually improved, year after year, and extraordinary determination turned into early successes, marking forever the fate of young Alfonso.
The spark lit in the Caserta countryside gradually reached into the province of Naples, increasing Alfonso's reputation, which, by word of mouth, travelled through San Giovanni in Teduccio, Torre del Greco, and other areas surrounding Mount Vesuvius: Alfonse eventually travelled to every corner of the Campania region on a trolleybus, visiting many traders and industry customers, who were increasingly becoming fans of footwear known for its excellent workmanship and attention to detail.
In 1957, Alfonse officially enrolled his company on the Register of the Chamber of Commerce, and ten years later, he expanded his clientele to the nearby Lazio and Apulia regions, eventually reaching into every corner of the Italian Peninsula, thanks, in part, to the precious help of several company representatives, as well as of some trade fairs held in the city of Milan. In the 1970s, it was precisely Milan that offered Alfonso a bridge abroad: thanks to the casual acquaintance with a wealthy and influential Arab man, passing through wealthy buyers from around the world, namely, Russia, China, Japan, Iran , Iraq, France, Switzerland, Australia and the US.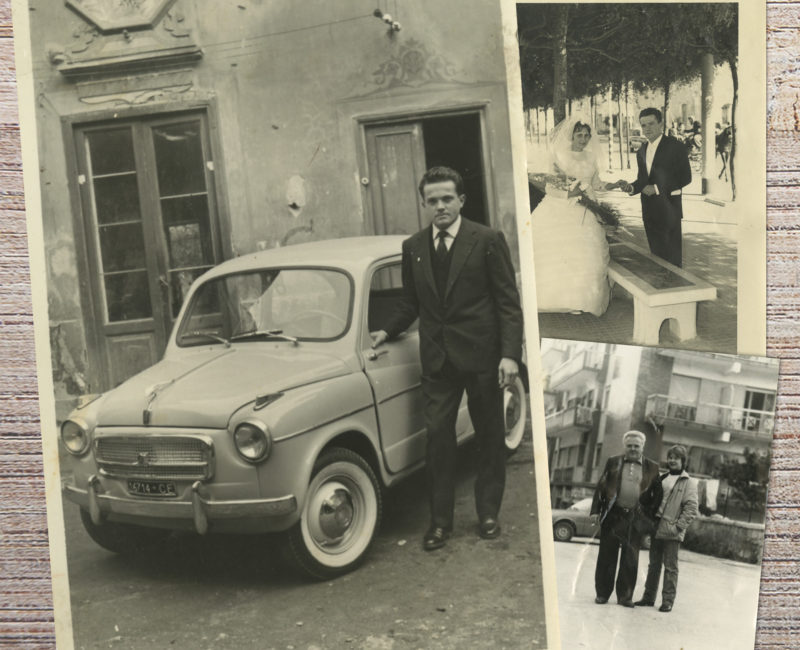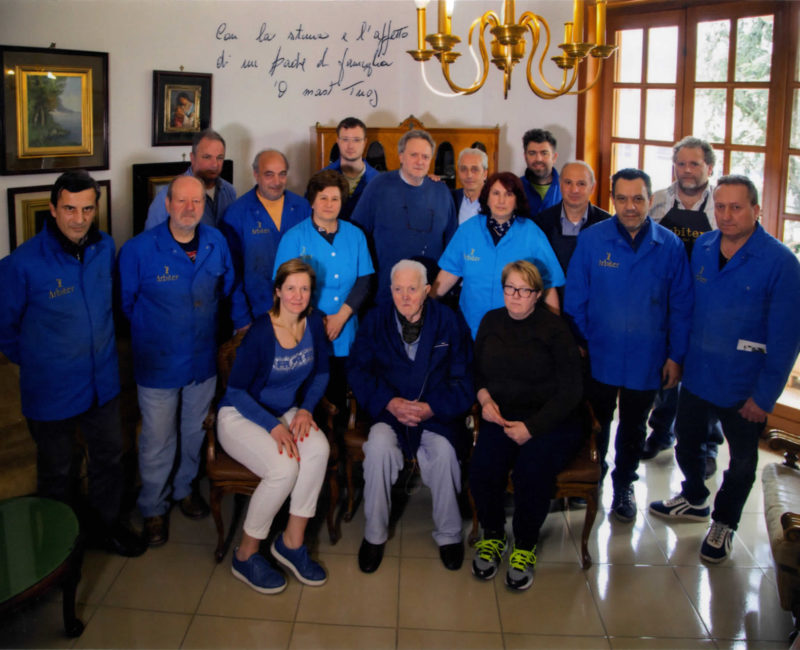 The development plan seemed unstoppable, as the Company continued to grow, always looking forward. Unsurprisingly, the period between 1977-1984 was marked by vibrant activity, thanks, in part, to a powerful Chinese importer.
Excellent quality standards, exemplary thoroughness of skilled labor, perfection of the finished product: these are the cornerstones of the strategy adopted from the beginning by President Marciano, who had envisioned the creation of the ARBITER brand, made of luxury creations produced even on behalf of third parties.
Many awards conferred and challenges met in a complex, yet still evolving market, a fascinating journey which includes the best sounding footwear brands, without ever forgetting some of the most important retail chains in the world. Behind it all, a single winning idea: to produce high-end menswear in accordance with ancient methods of artisanal production, in the name of culture and the best Made in Italy tradition.
Today, that dream undertaken by Mr. Alfonso continues and is passed down in the family with immense dedication, revealing courage, tenacity and inexhaustible ambition shared by two generations of masters at the helm, all animated by the same enthusiasm and desire to go the distance – together.