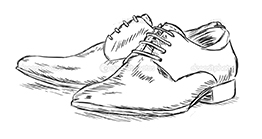 Priceless tradition, precious culture of made in Italy craftsmanship, more than sixty years of experience and high-quality footwear.
ARBITER tells the fascinating story of brilliant entrepreneurship, sacrifice and passion, the enviable qualities displayed by President Alfonso Marciano, mentor and inspirational leader for all his children, heirs of a company on the rise in Italy and abroad.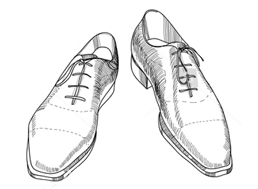 Every year, the Collections are eclectic, varied and customized according to the target audience: we go from English lines to boat loafers, from walking shoes to the much sought-after alligator shoes, the ARBITER style embraces the whole world, is a symbol of modernity and understanding of today's trends in men's fashion.
Through the use of conventional hitting, stitching and polishing shoemaking techniques, the ARBITER footwear stands out for shape, lines, color, as well as leather uniformity and softness, focusing on functionality, practicality and wonderful comfort.
By operating both under its own brand and on behalf of third parties, the Company is a feather on the cap of pure Made in Italy footwear, a case study in the elite circuit of most famous luxury brands that are recognized worldwide.